Hack a Facebook Messenger account online
A secure solution for tracking another person's Messenger activity.
Specify a Phone Number to Launch the Messenger Tracker
The AppMessenger app hacks into the Messenger account database and duplicates its data in a cross-platform web-based user interface - where you can track correspondence, calls and other profile activity in real time.
Read incoming and outgoing chat messages

Current GPS location by the phone number

Download all media files (sent & received)

Account history recovering in case of password lost

Monitoring audio calls and camera logs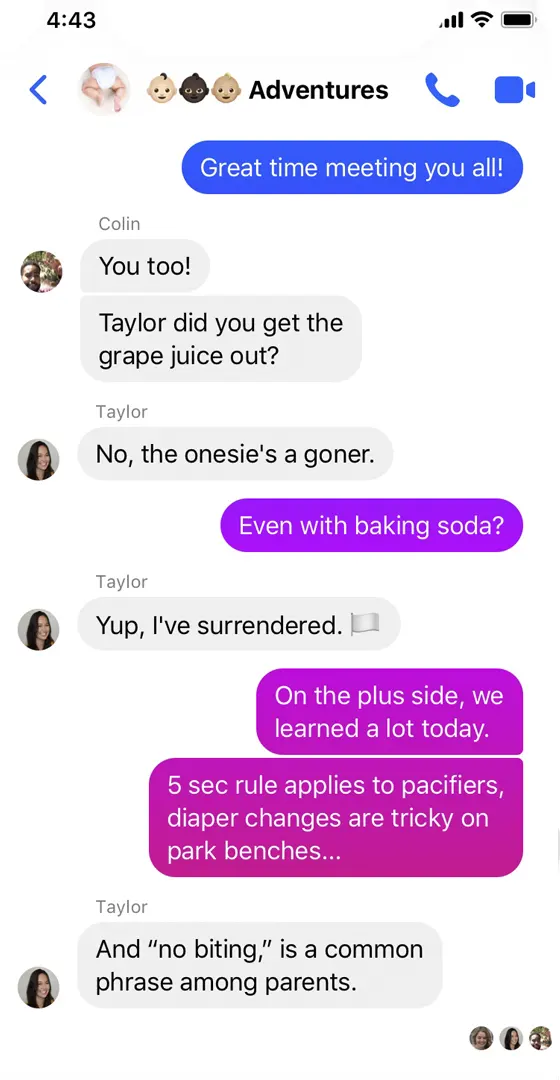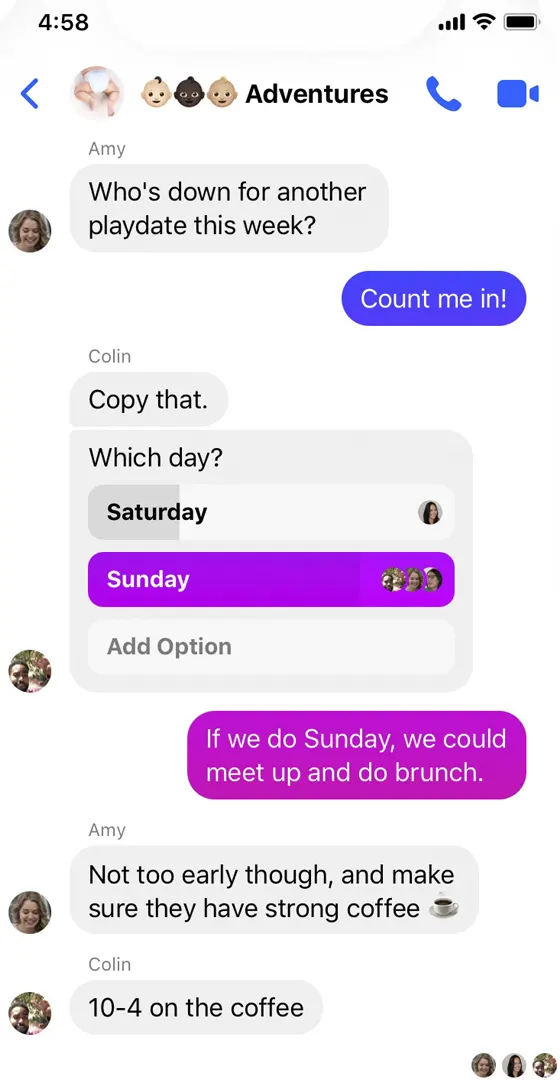 EASY TO USE, CONFIDENTIAL AND INSTANT ACCESS
Online Operation
Activate FB Messenger hack online in the Dashboard. Software runs without preparing a target device. Our developers created a fully automated service for your convenience. AppMessenger tracker is ready for activation and launching right now.
Quick Result
A common SS7 exploit of cell networks allows connecting to a specified number and bypassing authorization process. It is accomplished by intercepting a service SMS send by Messenger. This process takes 2-to-20 minutes, depending on server load.
Intuitive Interface
AppMSR developers - experts in cyber-security and vulnerability-finding provided the most flexible solution possible. Messenger hack is equally friendly to both beginners and advanced users. If you have any questions, our support team is available 24/7.
100% Secure
Client security is our top priority. To ensure data anonymity, our developers implemented a multi-level encryption system. Due to this, all the client information is completely protected, encrypted and not available for subsequent identification.
Get AppMessenger and hack Facebook profile remotely
Online FB Messenger Hack Using the SS7 Exploit.
To hack Messenger without target phone, one needs to perform a full transfer of a victim's account to a new device and download an archive containing the following files: received and sent messages, current GPS location data of the device, saved contacts, audio and video call logs, content published inside closed groups and communities. In order to accomplish this, a service SMS message must be intercepted containing a verification code and sent by Facebook automatic service. This method owes its high performance to the widespread cellular networks vulnerability SS7 (Signal System 7). AppMessenger SS7 tracker will provide control over a specified number for a few minutes - more than enough to activate your target's account on a new device (a custom developed emulator by our team) where an archive will be created.
Chat messages
Hack Facebook Messenger correspondence
The message history contains all chats that the Facebook profile owner has ever participated in (including those created before the Messenger app was available). For each message, it shows the delivery status and the reaction left. The software saves messages even if their sending was canceled or they were deleted from the correspondence of the hacked account.
Messenger apk - Remote Background Device Tracker
Messenger is an app providing extra convenience during communication between the users of Facebook social media platform. Available for installing on any modern devices (smartphone, tablet or PC) and compatible with Android, iOS, Windows or OS X operating systems. Despite the fact that this app features a perfect security system, Messenger hacking by phone number can be accomplished by exploiting SS7 vulnerability.
Far from every user thinks about the fact that this app not only stores confidential information, voluntarily published by users, but is also "ready" to transfer this information to a new device in a few minutes. AppMessenger Tracker is launched immediately after a phone number specified and operates in the background neither affecting device normal operation not requiring any target consent.
How to Hack FB Messenger Account Using the SS7 Exploit?
In case of apps of this level, security systems are designed taking into high requirements to the degree of user data protection. However, FB Messenger can be hacked remotely by intercepting a SMS with a verification code. Specifying a phone number will signal the launch of the SS7 interceptor. Once code is received target's account will be automatically launched in AppMessenger emulator, located on the remote server. This will create an archive of user files available for download in the "Dashboard" section. The whole process is fully autonomous and does not require participation of any employee or the client at any stage of interaction.
Common Reasons to Use FB Messenger Tracker:
The main reason for hacking FB Messenger is family monitoring. Very often we are worried about close people, whom they communicate with and where they are at the moment. FB Messenger Tracker is able to transmit all this information online and without need to require confirmation from the "target".
If you are an owner or a manager of any business, software will become a useful tool to optimize processes within your company. Stay ahead of the curve, be better than your employees, partners, competitors - the one who possesses closed information has a great competitive advantage.The lack of consent makes it possible to monitor any person, who has a registered Facebook account. We stick to certain rules regarding your use of the service, and one of them - we are never interested in the purpose our customers use AppMessenger Tracker for. Our service is able to offer complete freedom in the applicable scope.
Hack FB Messenger – 100% Confidential and Secure.
All the user info specified on the website at sign-up and during tracker launch is fully protected by our end-to-end encryption method. Non-disclosure is guaranteed by the encryption of email addresses, passwords, and usernames. Please pay attention to saving your login and password for entering the Dashboard on-time, since their recovery in case of loss is impossible!
Please consider these few important things when using the AppMSR SS7 Tracker:
Online FB Messenger hacking tool can be used on any modern mobile device. The main requirements are the presence of a stable Internet connection and one of the following browsers: last version of Google Chrome, Safari, Mozilla Firefox, Internet Explorer, MS Edge or Opera.
Messenger hacking time may vary depending on AppMessenger server load. As a rule, a full operation cycle (from launching to archive downloading) takes no more than 20 minutes. Since the archive size can exceed 2 GB of disk space, its downloading time depends on your Internet connection specs.
AppMSR Tracker works in full invisible mode and does not affect the normal operation of the device. It is undetectable to any malware scanner and antivirus. The battery power is consumed as usual without any additional operations on the device.
As a result, users receive an archive of the following targets files: incoming and outgoing text messages, current location data, call history with the indication of a dialog partner and conversation duration, contact lists, as well as received and sent photo and video files.
Using cryptocurrency as the primary payment method allows you to hide the transaction participants. Thus, the identification of the sender and the recipient of the payment becomes impossible, regardless of the source and the form of the request.
If you have any questions we will be happy to answer them! Your suggestions and ideas are important to us – feel free to leave some in the Feedback Section or contact our Customer Support Team.
The AppMessenger Tracker is Fully Compatible with Global Mobile Phone Carriers.